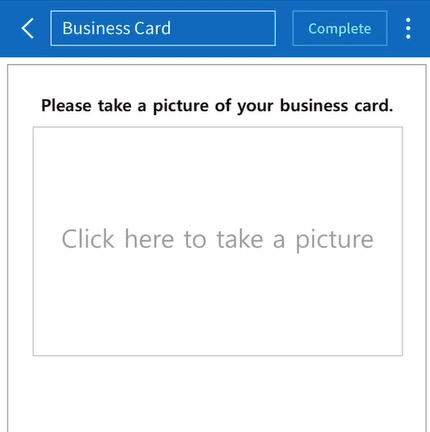 What is it used for?

This component is for uploading photos (taken with a device with a built-in camera such as smartphones and tablets) on a document.
In PCs without a camera, clicking the component displays a window for selecting the desired image file. If the size of the selected image is larger than the size of the component, then it is resized to fit the component.
Component Properties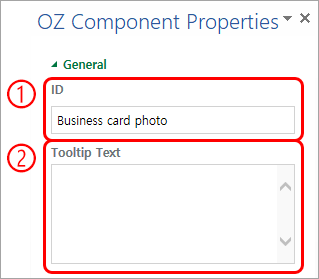 ① ID
Enters the ID of the camera component (e.g. the ID of the component that takes the photo of a driver's license can be 'driverLicense').
② Tooltip Text
Displays the description in the tooltip text when you hover the mouse over an input field.