Only the Admin or Template Manager can perform this action.
This article shows how to set the signature date to be automatically entered into the signed document such as e-contract or e-agreement.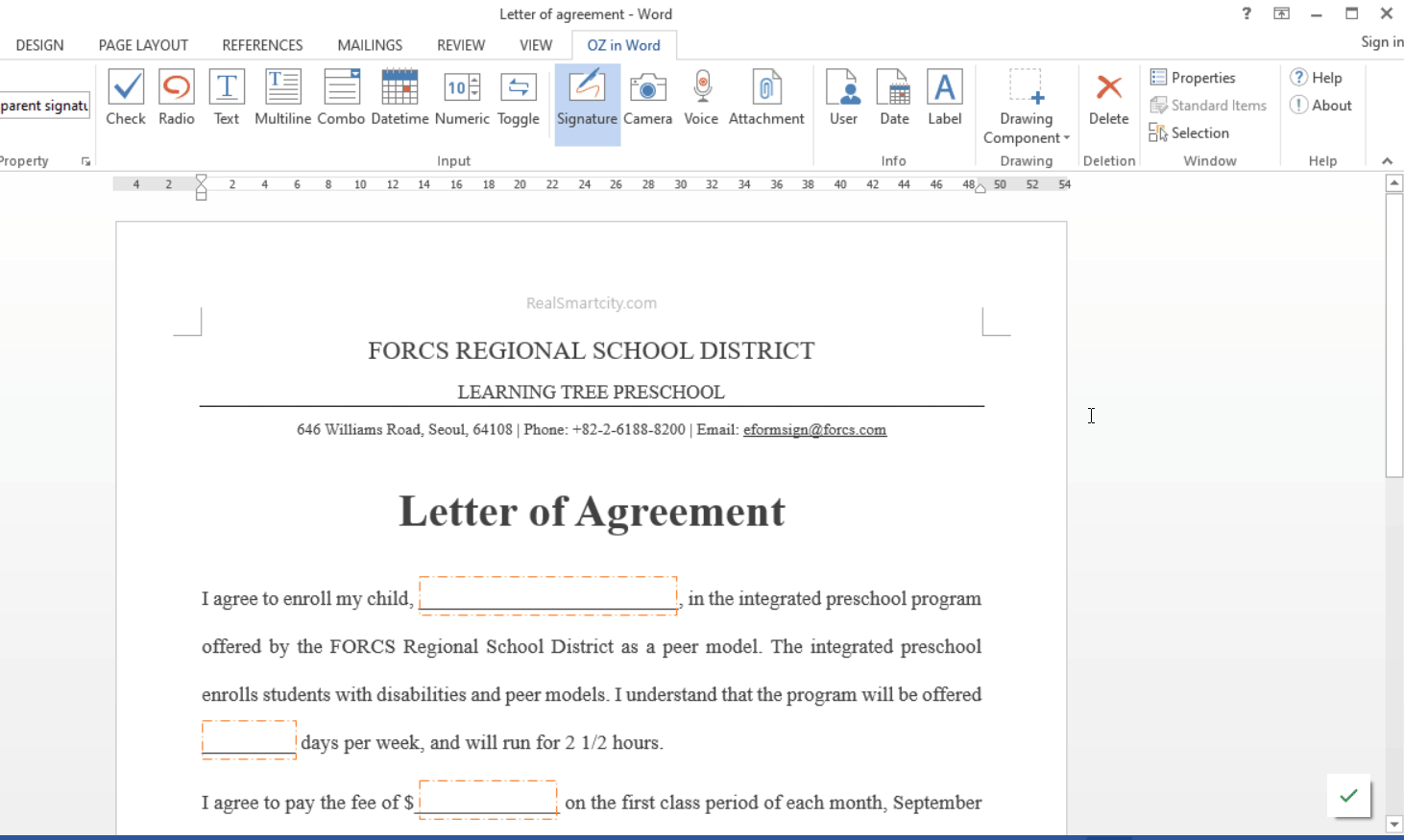 Open the document file(Word, Excel, PowerPoint) you want to convert to e-form or create a new document.
Add a signature component to the location to sign.
Enter the component ID in the property window. (e.g. Signature)
Add a date component where the signature date will be entered.
Open the properties window of the component.
Select … as the "Modified Date".
In the Component ID field that appears below, enter the signature component ID, "Signature".