Only the Admin or Template Manager can perform this action.
When you fill out a form, there may be some fields you must fill out like signer's name and signature. This article shows how to set up required fields in eformsign template.
If you do not complete the required fields when creating a document, you cannot submit the document to the next step.

How to set required fields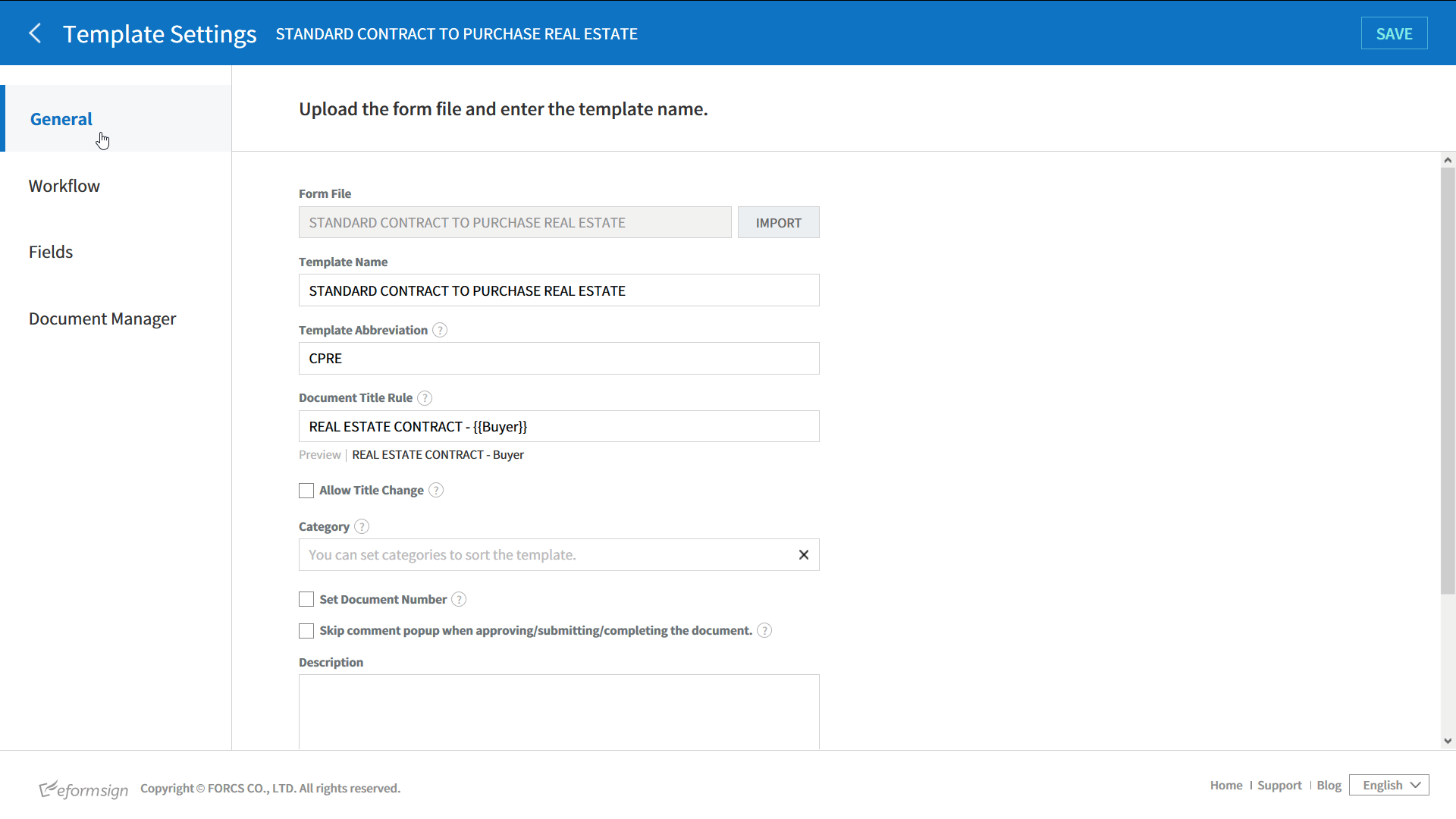 Log in to eformsign.
Go to the dashboard menu > Template Management menu.
Click a template to go to the template settings.
Go to the Workflow tab.
Click the workflow step to set the required field.
Click the ITEM ACCESS tab in the properties area on the right.
Check the required fields.
(Allow Access should be checked to check as a required field.)
Click the "Save" button in the upper right corner.