Only Company Manager or Admin can perform this action.
You can replace eformsign logos and symbols* with your company logos and symbols by registering them as your company information.
* What is the difference between logos and symbols?
Both logos and symbols are representative images of the company. Many logos have a long horizontal format that includes the brand name, and a symbol that has only a square image. We recommend 512 x 128 horizontal images for logos and 120 x 120 square images for symbols.
How to register the company logo and symbol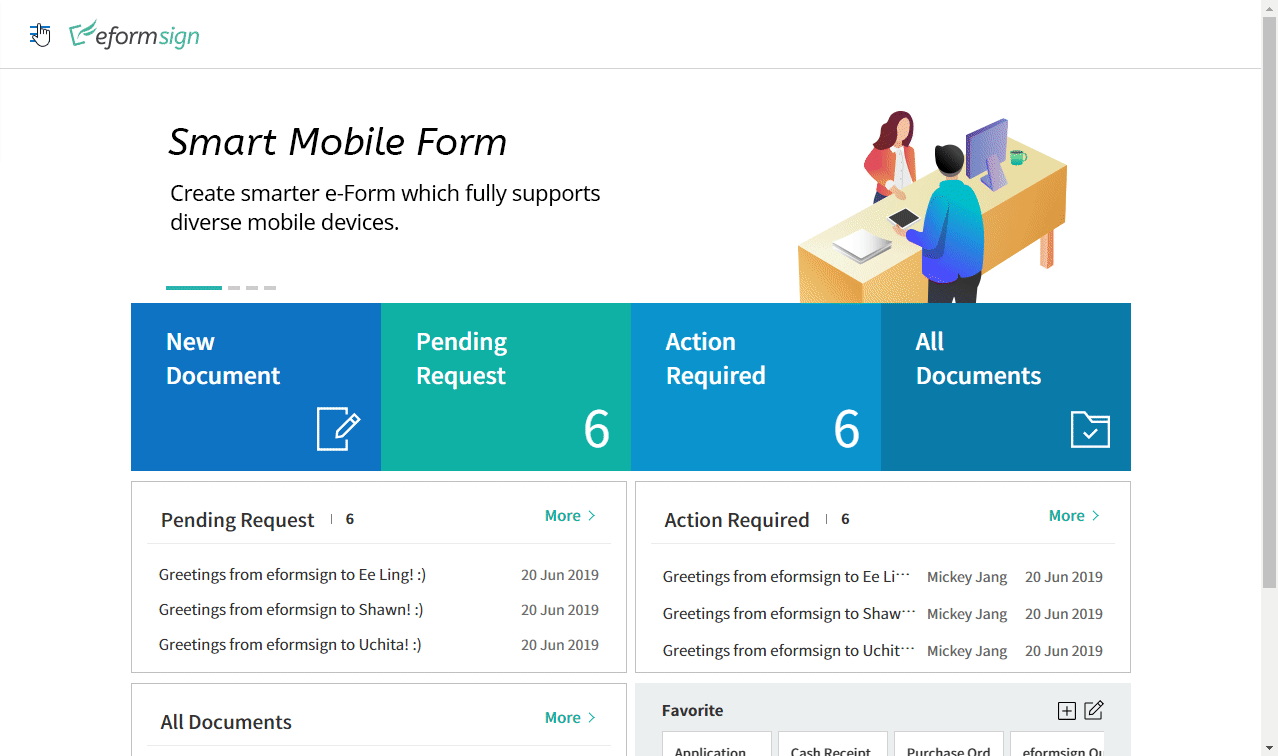 Login to eformsign.
Go to the "Company Management" menu in the sidebar.
Click the "Company Brand" tab.
Click on the Logo image area in the Brand image section.
Select a logo image file.

Image size: 512px * 128px is recommended
File size: 300KB max
File format: PNG, JPG, JPEG, GIF

Click the "Save" button at the top right corner of the screen.
Check that the logo has been updated at the top left corner of the dashboard.
※ The company symbol can be changed at the lower part of the Brand image section and can be changed in the same way as the company logo.