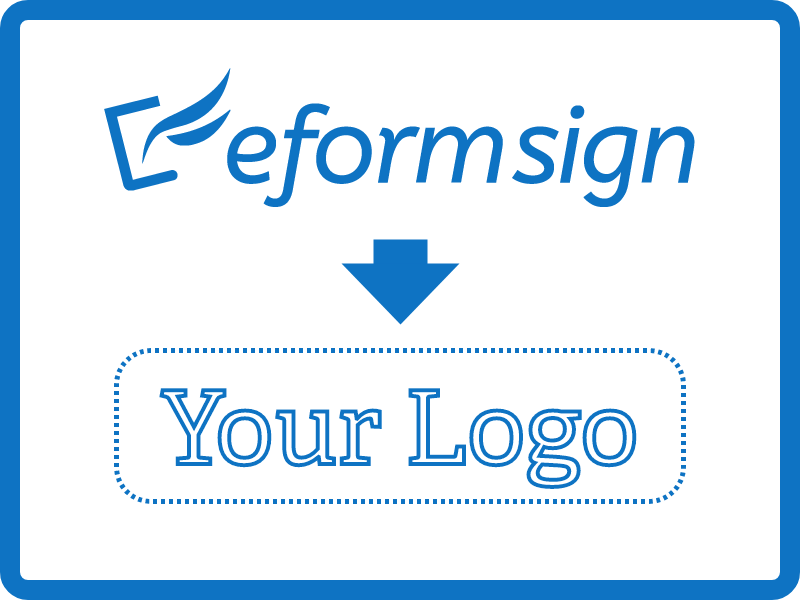 Wouldn't it be great if people can see your company logo instead of the eformsign logo when you send documents?
When using eformsign, there are situations where it would be better to show your company logo rather than the eformsign logo when sending documents to people outside of your company. This is especially true when sending document approval requests.
Well, now you can show your company logo with our newest feature update which allows you to replace the eformsign logo with your company logo!
So, how do you use this new feature?
The company logo is a part of the company information. Hence, you need Company Management permissions to use the feature. Just simply log in to eformsign with your administrator account and then go to 'Company Management' > 'Company Profile' in the sidebar. Then, click on the newly added 'Company brand' tab in the 'Company Profile' page.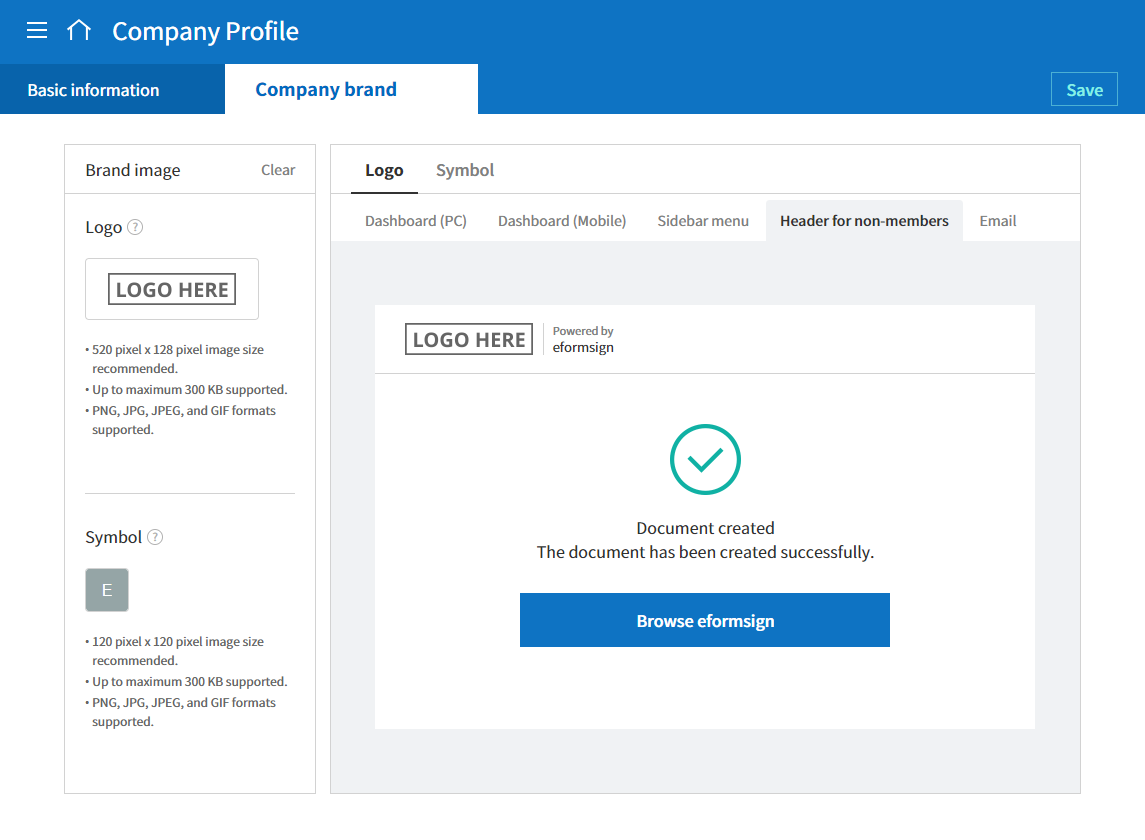 For more information about using eformsign, refer to "Registering Your Company Logo and Symbol" in the eformsign Knowledge Base.
Can you register a logo of any size?
You can register a logo image of any size as long as its file size is 300KB or under. However, for the best results, it is recommended to register an image of size 520px length and 128px width. Please check below for more details.
Image size: 520px X 128px
File size: Max 300KB
File formats: PNG, JPG, JPEG, GIF
Where can you see the logo?
You can see the logo you uploaded in the places listed below. You can also see where the logo will be placed when registering a logo.
Dashboard (PC and mobile)
The top menu of the dashboard
Email sent from eformsign
The screen displayed when external users submit documents
What is the symbol (emblem)?
At the bottom of the 'Company brand' screen, there is a section for registering a company symbol (emblem). The symbol is basically an image that represents a company and tends to be in a square shape. You can think of it as the profile picture of a messenger. The symbol is displayed on the company list or invited company list.
So, did this post answer all your questions about the new feature, "Registering Your Company Logo and Symbol"? So many more new features are to be added to eformsign in the future! If you want additional features, please feel free to contact us anytime! We'll try our best to give our users the best experience possible.