Thanks for visiting our August product updates blog. Take a look at what eformsign has been up to this month.
1. [New] Use QR code to sign documents👍
We've added the feature for generating a QR code from a signing link. You can share the QR code with others, and each person can scan it with the camera in their mobile device to sign and submit documents.
Instructions:
Go to Manage templates and select a template.
Click Configure and then Workflow.
Click the Start step and click the Create documents from URL check box.
Click the Generate QR code button to download the QR code image.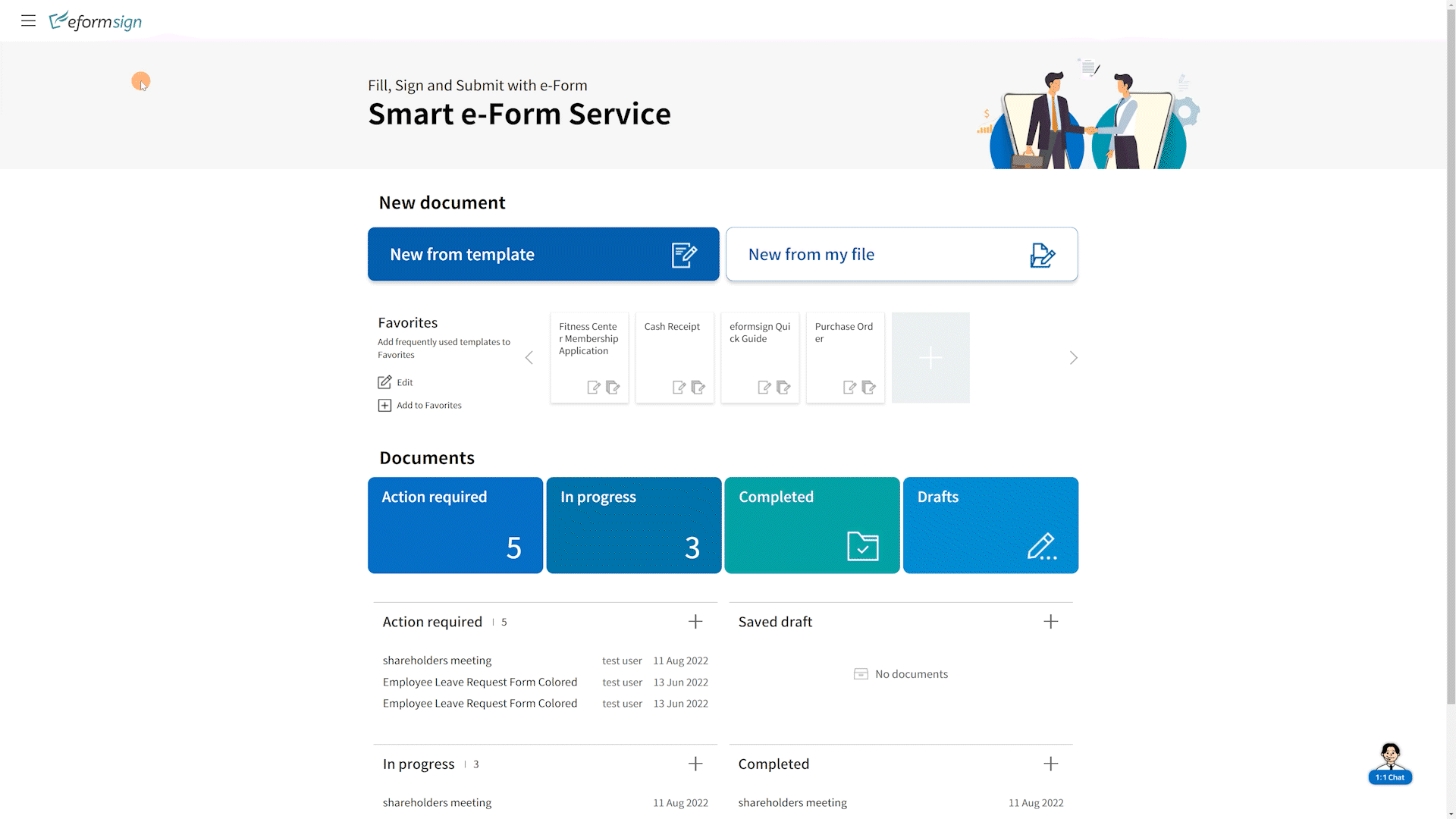 2. [Enhancement] Collaborate with other recipients in a workflow step🤳
With this enhancement, multiple recipients in a workflow step fill in and sign a document. Previously, only one out of multiple recipients in a workflow step could fill in and sign a document.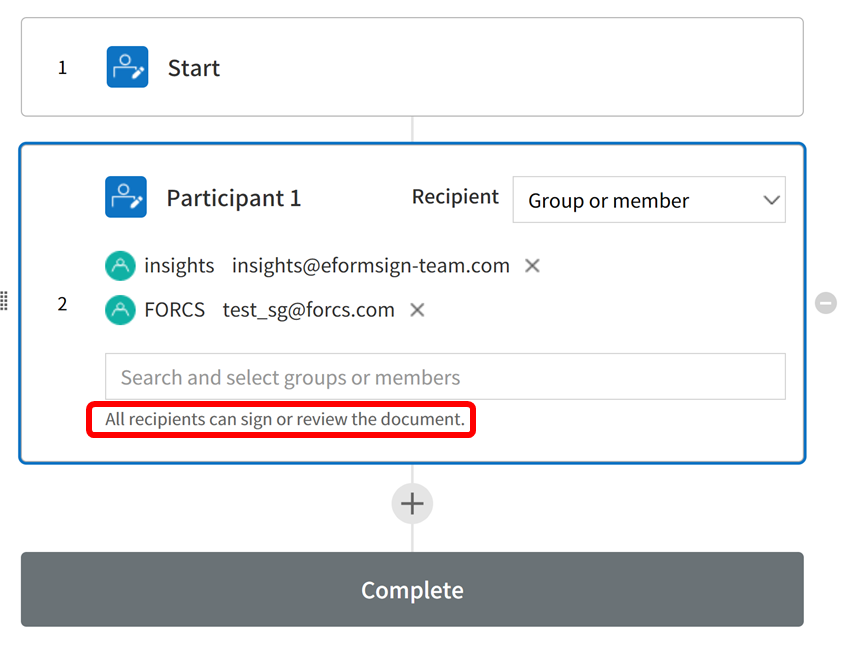 However, multiple recipients cannot work on a document simultaneously. Only one recipient can work on a document at a time, and all others are locked out from the document and can only preview it. Once the recipient working on the document saves it as a draft by clicking the see more button (⋮) and then clicking Save as draft, then other recipients can work on the document.

❗  Note that when there are multiple recipients in a workflow step, if any one of them submits a document, it is sent to the next step in the workflow. Therefore, when you finish working on a document, you should save it as as a draft and only send the document when everyone has finished working on it.