Thanks for visiting our April product updates blog. Take a look at what eformsign has been up to this month.
1. [New] CC recipients to your workflow! 👍
Due to popular demand, we've added the Add CC feature. Now you can CC recipients so that they can only view documents but cannot sign or review. CC'd recipients receive a notification when a document is sent and completed.
Instructions: A document creator can use this feature to add CCs right before sending a document.
In New from template, simply click the Send button to open the Send document pop-up window and click the Add CC button to open the CC pop-up window. Then, add the members and groups you want to CC.
In New from my file, simply click the Add CC button in the workflow to open the CC pop-up window and add the members and groups you want to CC.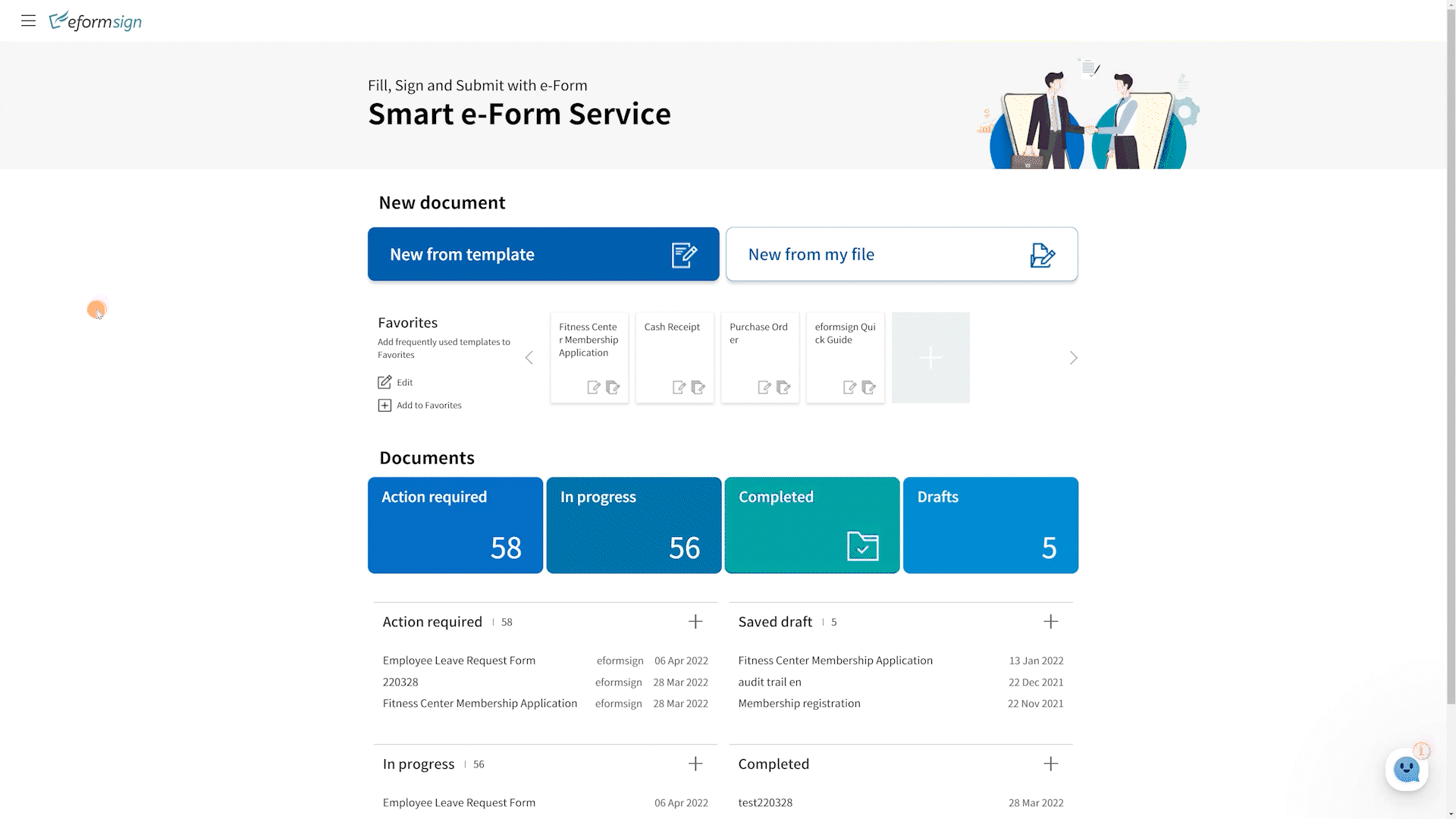 ❗ Note that you can only add company members are CCs and non-members cannot be CC'd.
2. [New] Manage document permissions with ease with the Document manager settings page🤗
We've added a new page named Document manager settings where you can manage permissions for all the documents created via New from template and New from my file all in one single page!
Previously, you could only give document management permissions to members/groups for documents created from New from template, and you needed to set permissions for every individual template.
Instructions:
As the company administrator, go to Manage company> Document manager settings and click the Add a document manager button to select a member you want to give document management permissions to.
Click the Settings button of the document manager you added, and filter the documents he/she can manage by document creator and document type. For example, if you select a member named John Doe under document creator and All documents under Document type, then the document manager has the permission to manage all the documents created by John Doe.
On the right, you can check the permissions you want to give to the document manager for the filtered documents.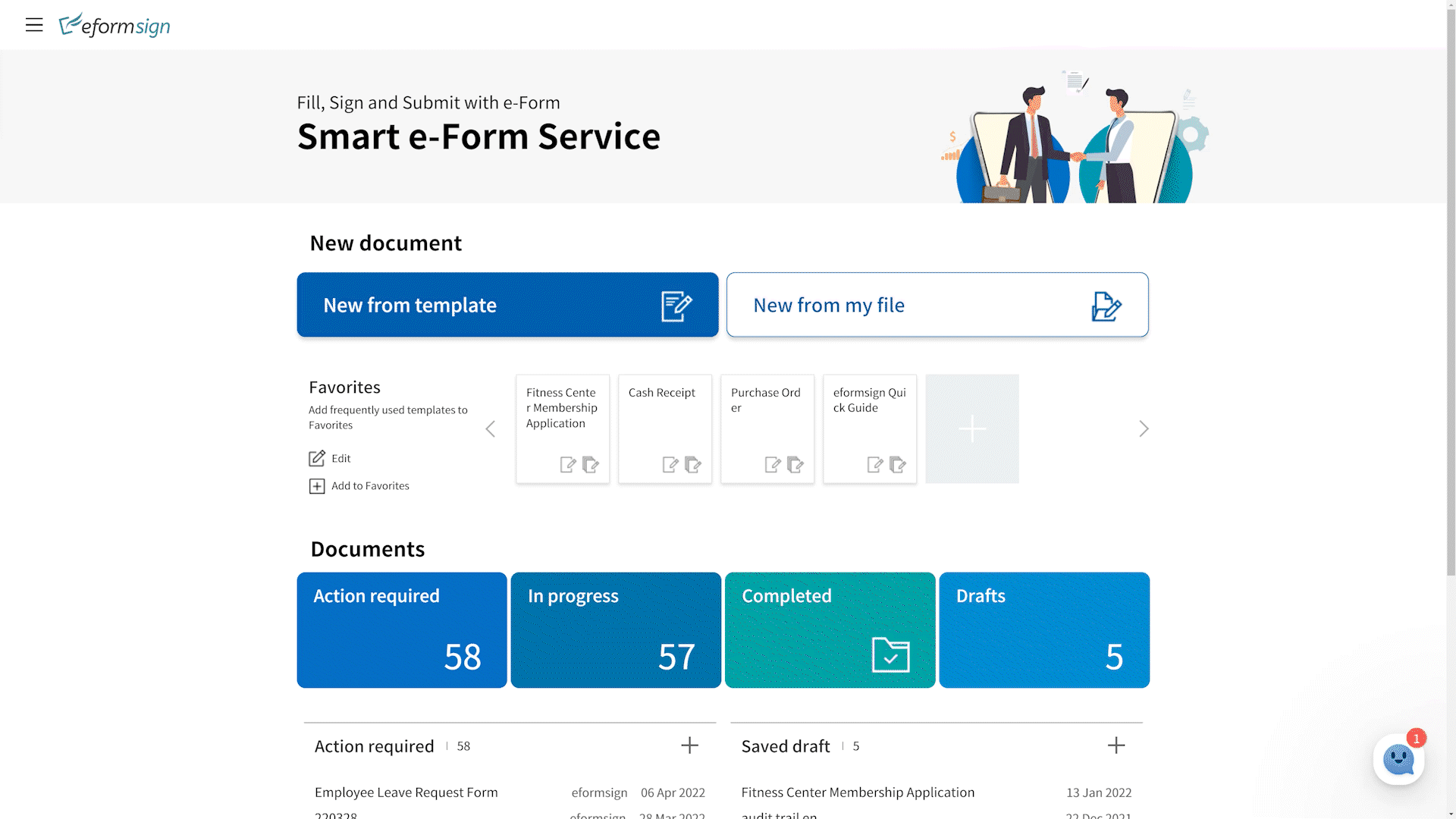 ❗ Note that you will no longer be able to give document management permissions in Template settings> Set permissions>Document management. Also, only the company administrator can access the Document manager settings page.
3. [New] Identify invalid data when uploading an Excel file for bulk send 🔍
When you upload an Excel file for bulk send, sometimes there are errors in the file or in individual cells.
This update helps users to quickly identify the problem areas with two different features as follows.
1. If there is an error in the file itself, a pop-up window is displayed with the reason for the error.
2. If there are errors in individual cells, a Download link will appear in which you can download an Excel file that outlines the cells with invalid data in red. Note that this feature is available only to files with invalid cells and is not available to the ones with invalid columns.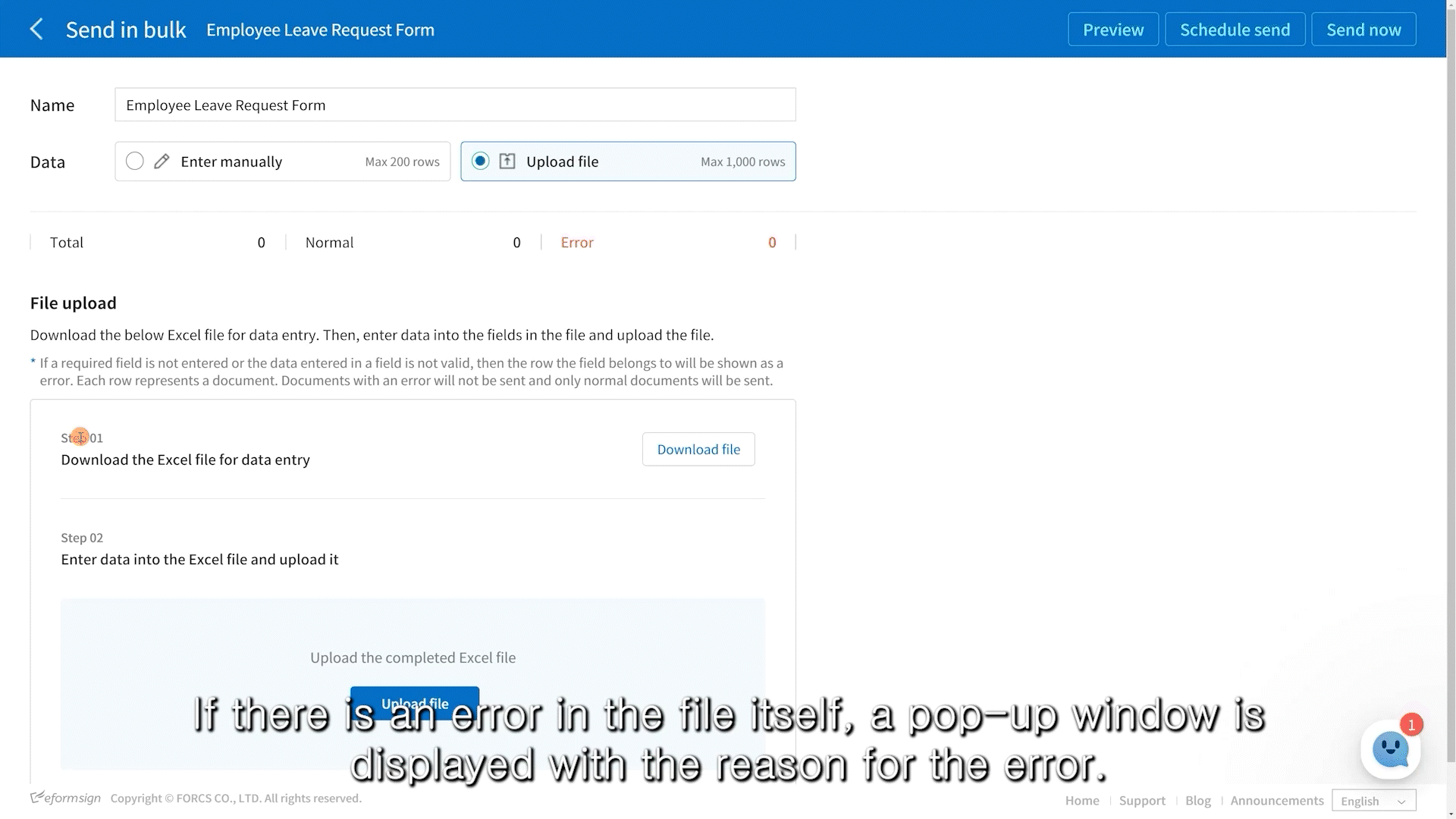 4. [New] Download company member list 👏
A feature for downloading the entire list of members in your company has been added. The file is in Excel format and you can download the member list for each member status: active, inactive, and invited.
Information included in the file
Member name, email, country, mobile phone number, etc.
Instructions:
Go to Manage company > Manage members.
Select a status tab (Active, Inactive, and Invited).
Click the Download member list button (Excel icon) to download the Excel file of the member list.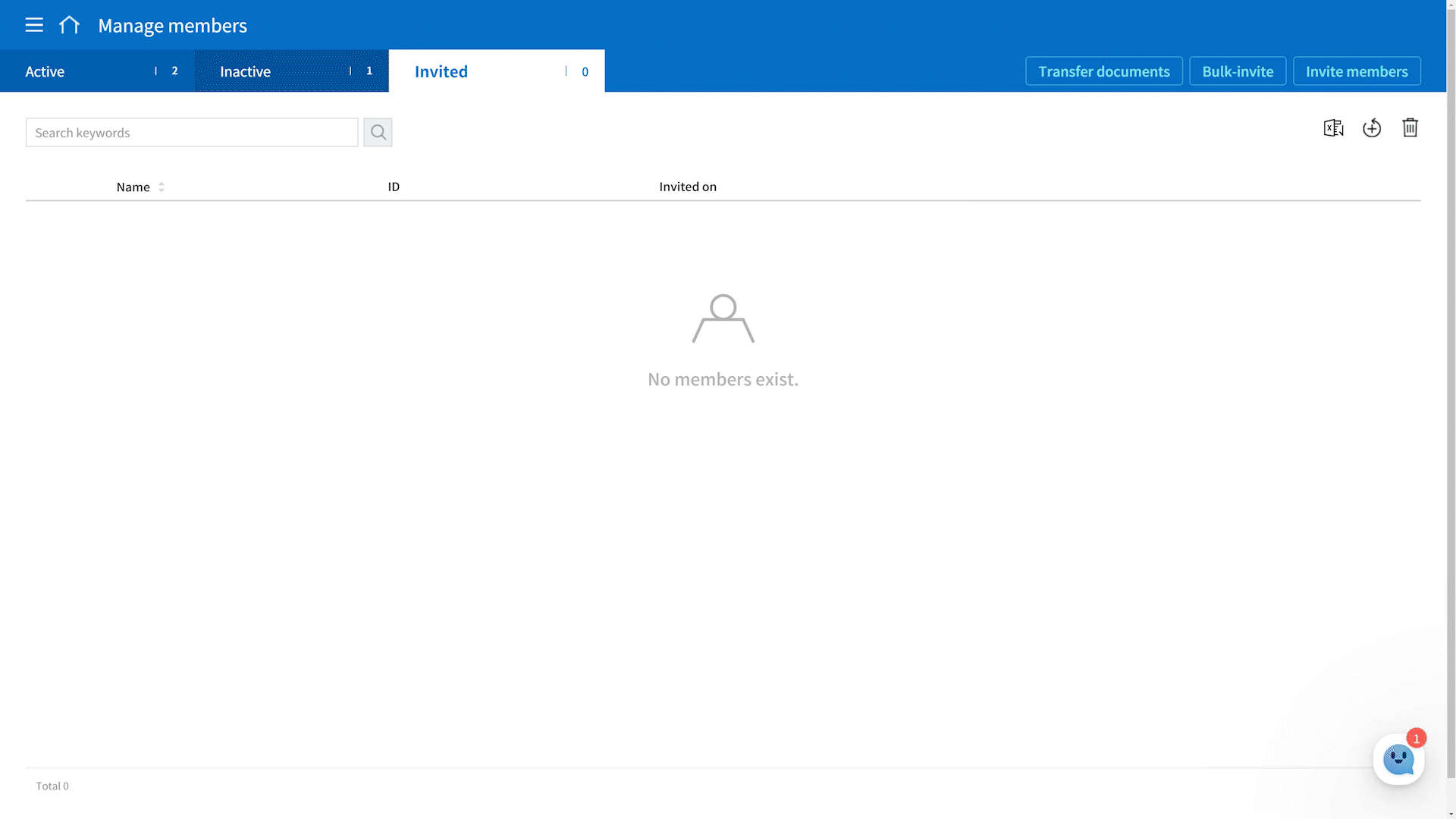 5. [Enhancement] Consent agreement UI 👀
The UI for the consent agreement in which non-member signers must agree has been enhanced. Previously, non-member recipients were directed to the document signing screen, and must agree to the consent agreement to view the document. Now, non-member recipients are directed to the document right way and the consent agreement is displayed at the top of the screen in which recipients must agree to in order to start filing out/reviewing the document.
*Note that you can still read the full version of the consent agreement by clicking Read consent agreement.