Greetings from eformsign!

Introducing the new features added to eformsign in the December 16th update.
[Enhancement] The audit trail certificate feature is now better than ever!
We've added more types of information are now available in the audit trail certificate and its layout has been redesigned for enhanced user experience.
The certificate includes the history of all the changes made well as the history of voided documents. Additionally, a section for signature information will be added, allowing to view related data in detail.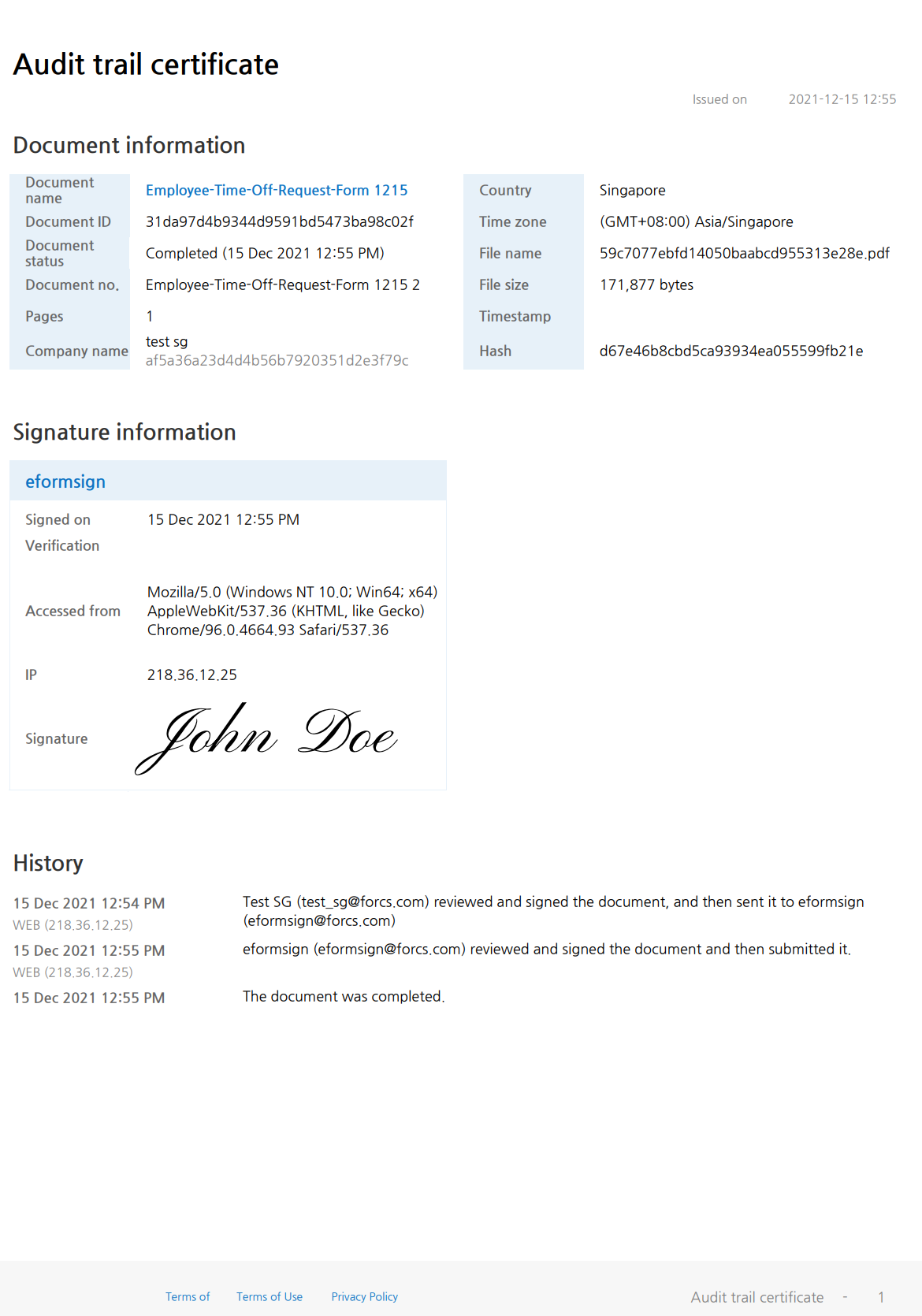 ---
[New] Now you can view the history of values entered in fields
This new feature allows you to view the history of all the values entered and changed in fields.🤗
To use the feature, click the see more menu when viewing/reviewing a document and click the Show field change history menu to download a report as a PDF file.
The information included in the report is as follows: field, entered by, entered on, and value.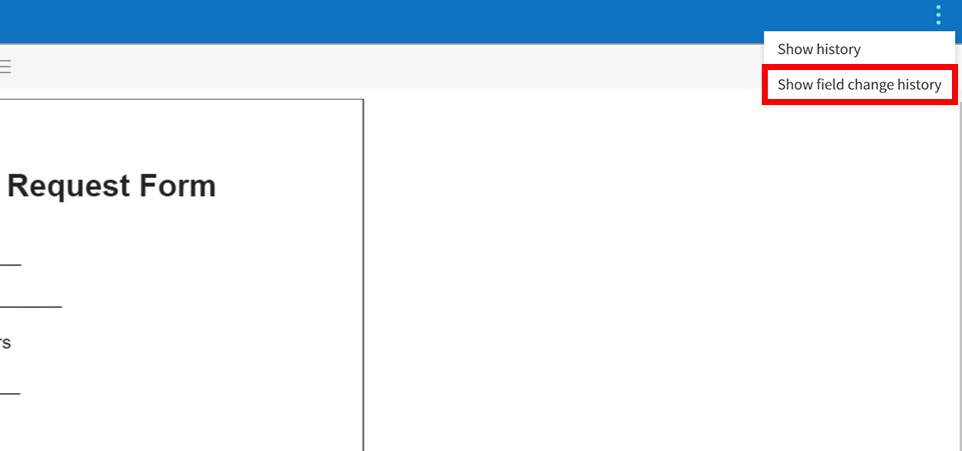 ---
[New] Now you can auto-populate the same data in multiple fields
When you need to enter the same data in multiple fields with the same component ID, you can now enter just once and the rest of the fields will be automatically populated.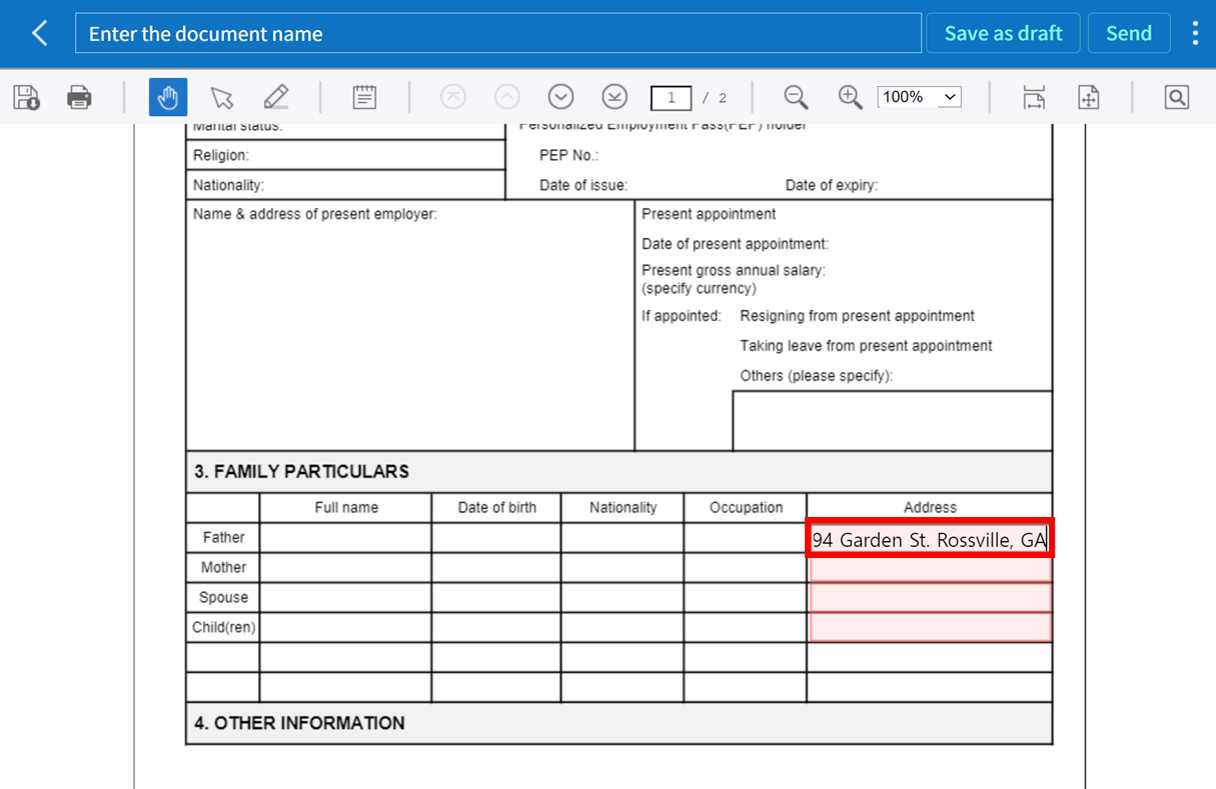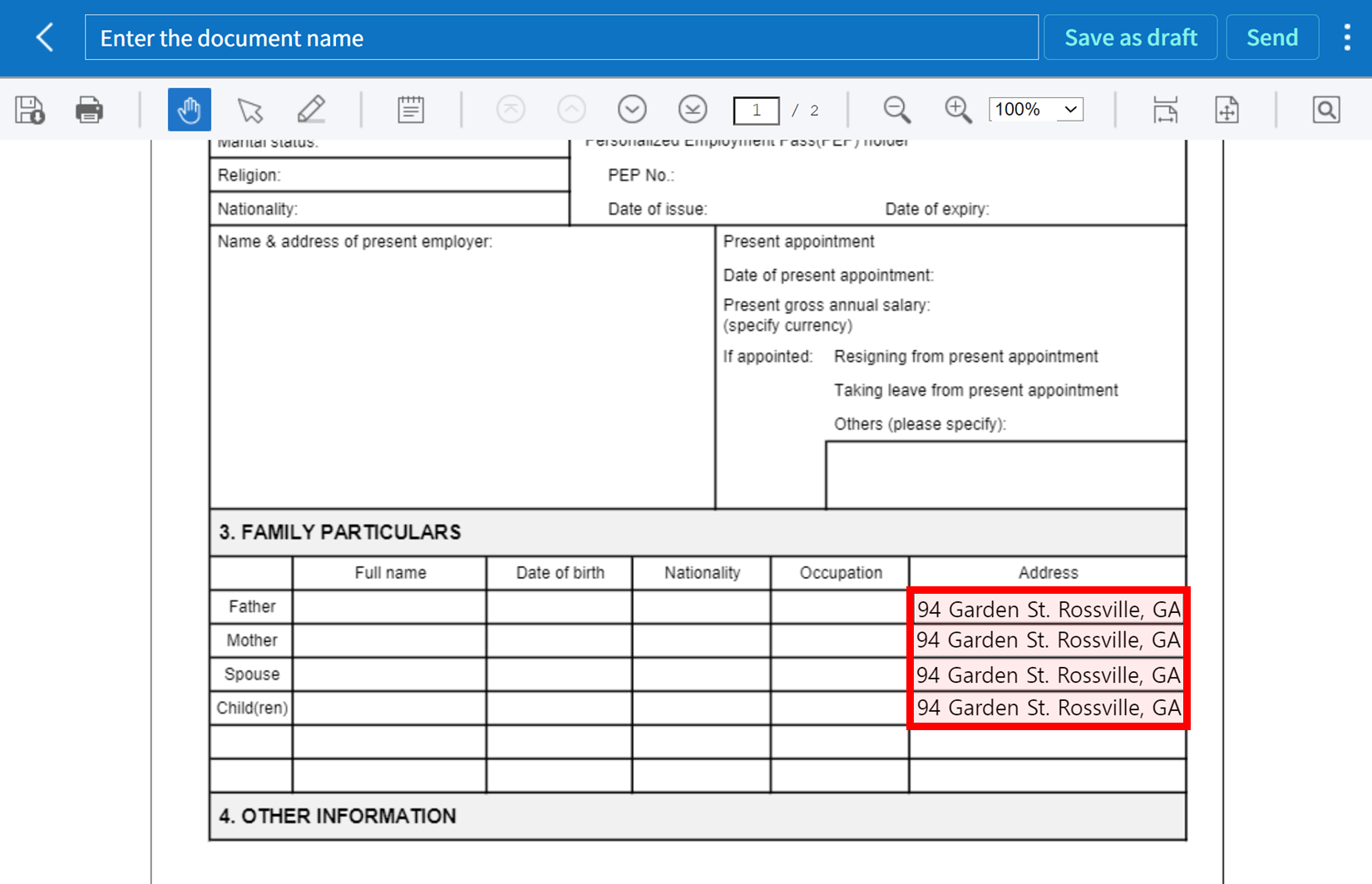 ---
We will do our best to serve you better.
Thank you.
Team eformsign