Create a document
Administrator
Template Manager
Let's write a document using the uploaded template (writing document is only eligible to members who has gained write access from the template manager). Also, be sure to take a look at how the document is displayed on document boxes.
Create a new document
1

Login to eformsign.

2

Move to "Create a Document" menu.

3

Select the write icon of the template to write.

4

Create the document and click "Complete" button.
Using Document Boxes
Created documents are stored into three document boxes depending on its status.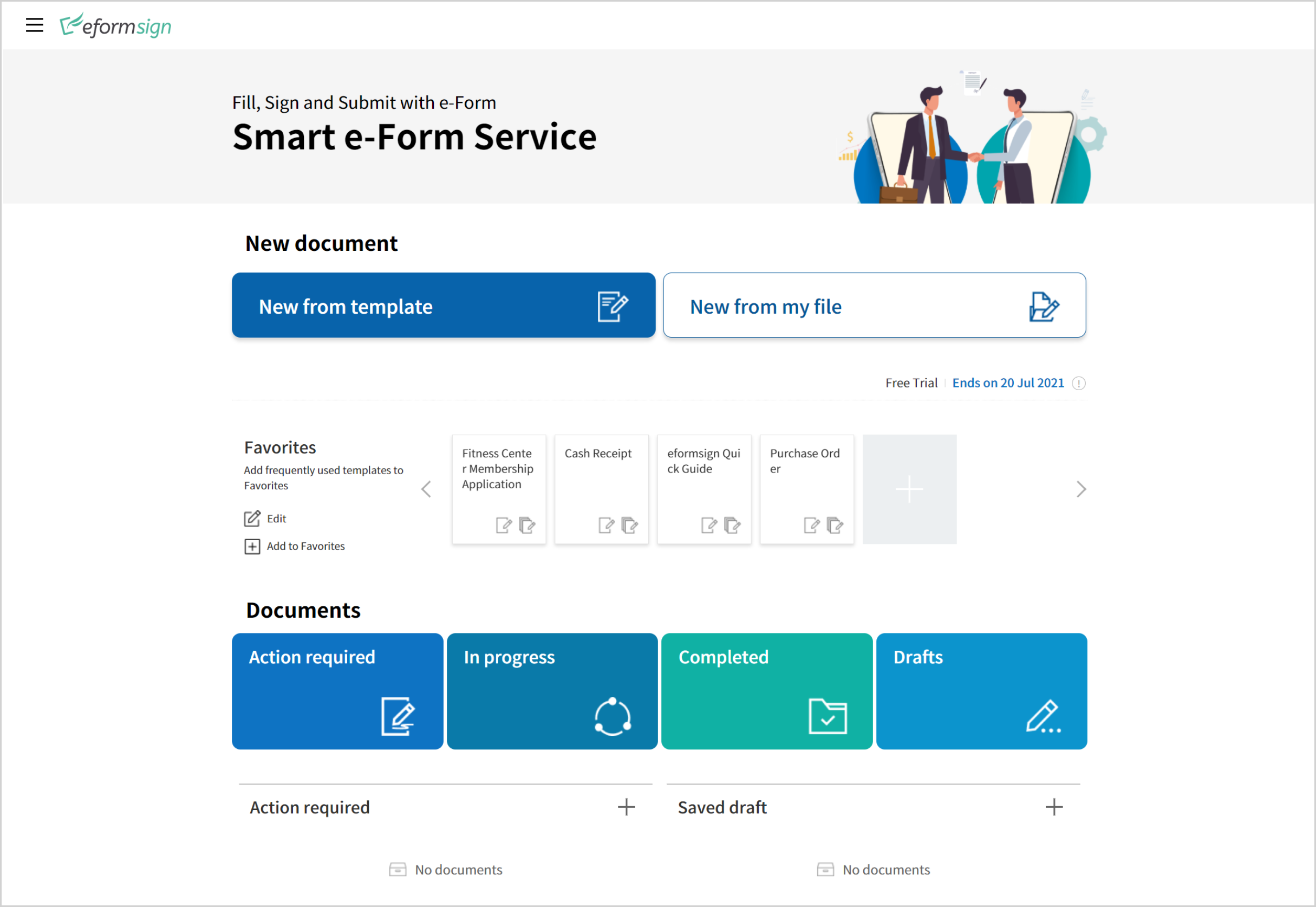 Pending Request

: The document you have participated but not have been completed its workflow is shown.

Action Required

: Any document which you have to respond, or waiting for responses on the external user is stored.

All Documents

: All document which you were involved or taken part is stored.